On January 6, two our students received 1 place plaques in different sections of Princeton Day School Tournament :


Adithya Venkatesh

Adithya Venkatesh

won all 4 games in Reserved section !

Mathuchena Karthikeyan also won all 4 games in Novice I section !
Roman Rychkov won all 4 games and become Absolute Winner in January Westfield Scholastic Tournament among players of all age groups!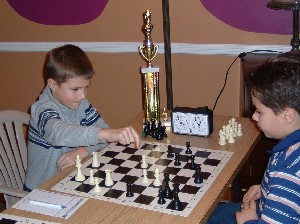 Training game:
Roman Rychkov (left) and Anton Maliev (right)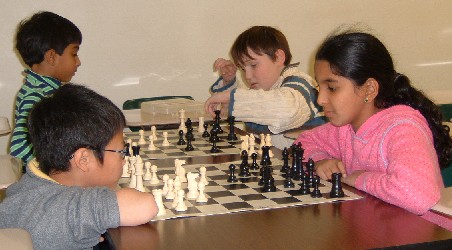 Training games:
front - Alan Chang (left) vs. Mathuchena Karthikeyan(right);
back - Arjun Rajkumar(left) vs. Timur Latypov(right)

Our congratulations
to all our students
and their parents!